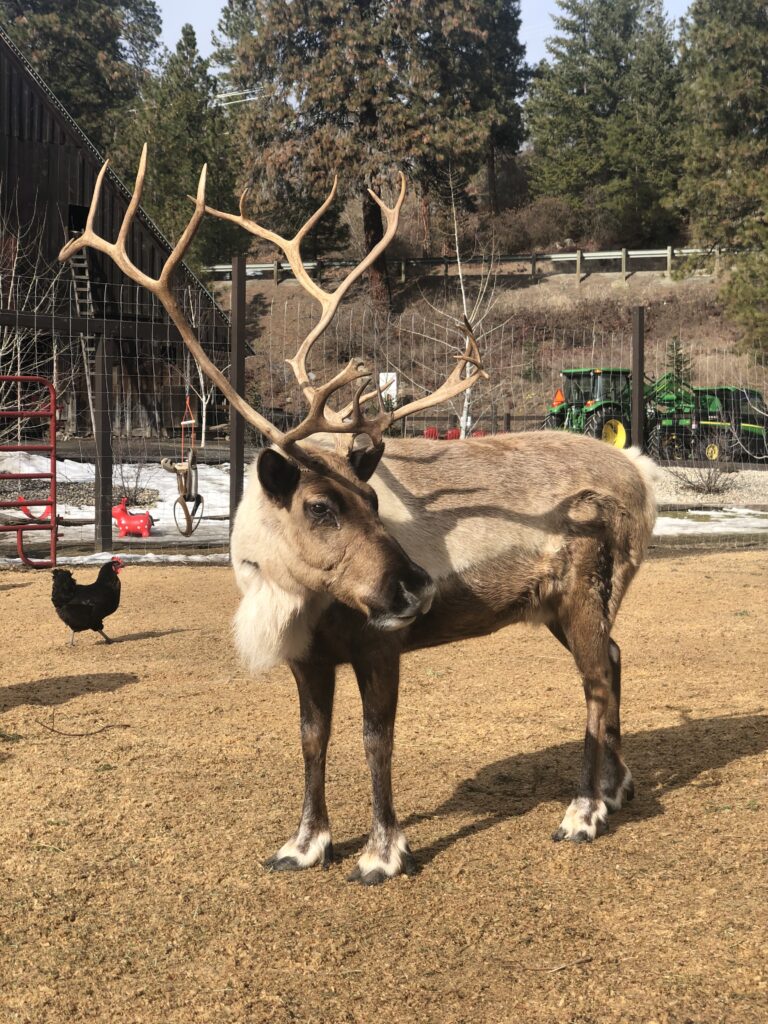 TINSEL
Tinsel is the matriarch of our herd. She is 5 years old. She had her baby girl on Mothers Day, 2020. We named her "Peppermint". Tinsel is quite the character! She loves to run and play. She loves to eat out of your hand. She has visited Nursing Homes and is so calm around people. Tinsel arrived on our farm June 3, 2020!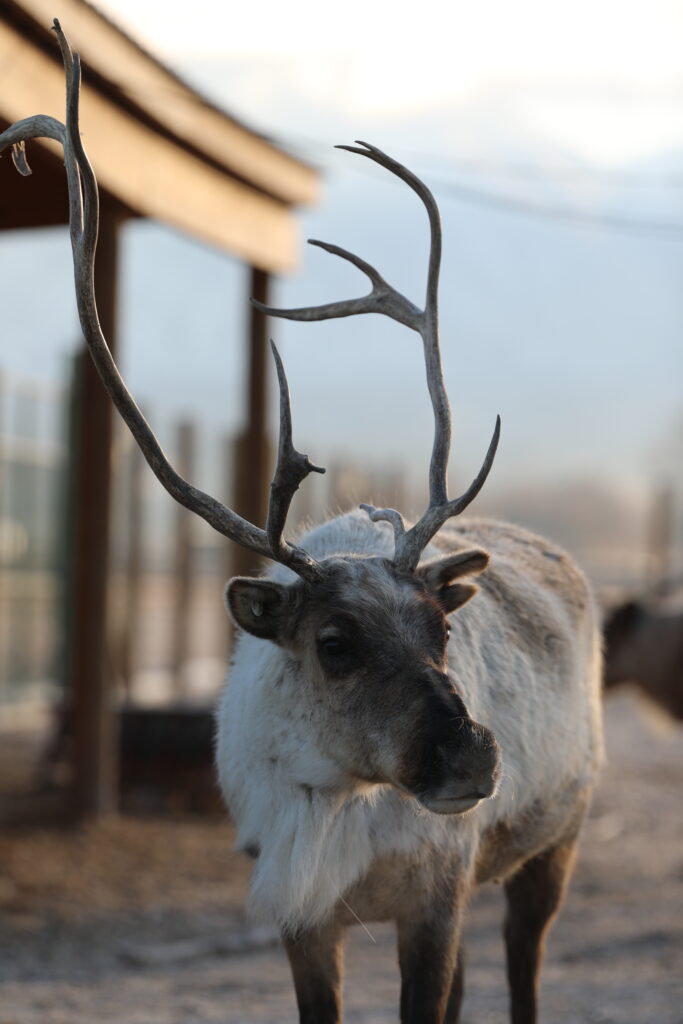 HOLLY
Holly was born April 15, 2019. Her mom is Tinsel and her dad is Sven (Leavenworth Reindeer Farm). Holly was born at Leavenworth Reindeer Farm in Washington. We are so excited to have Holly here on our Farm and are so excited to share her with everyone! Holly arrived on our farm June 3, 2020!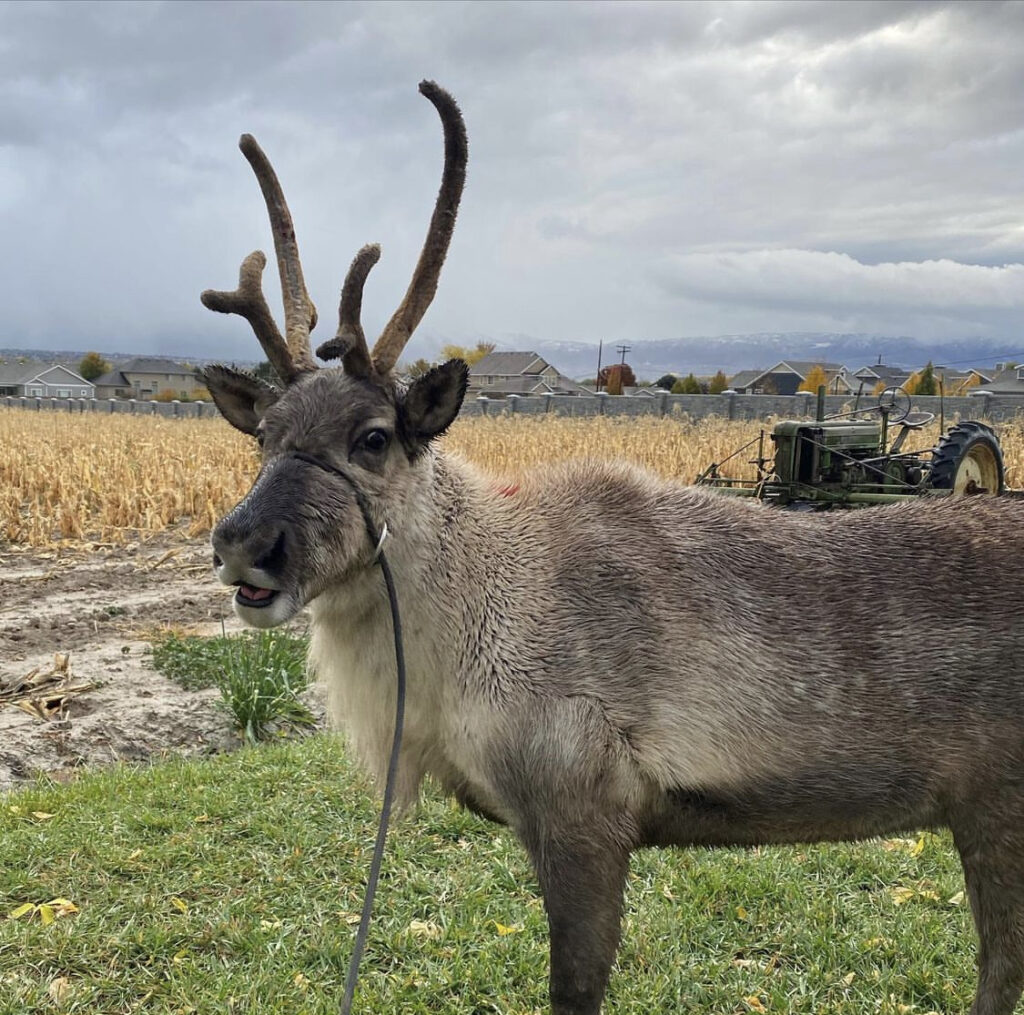 PEPPERMINT
Peppermint was born May 10, 2020. She loves to play and run around! Tinsel is her Mom and Blitzen, from Leavenworth Reindeer Farm, is her Dad! Holly is her half sister!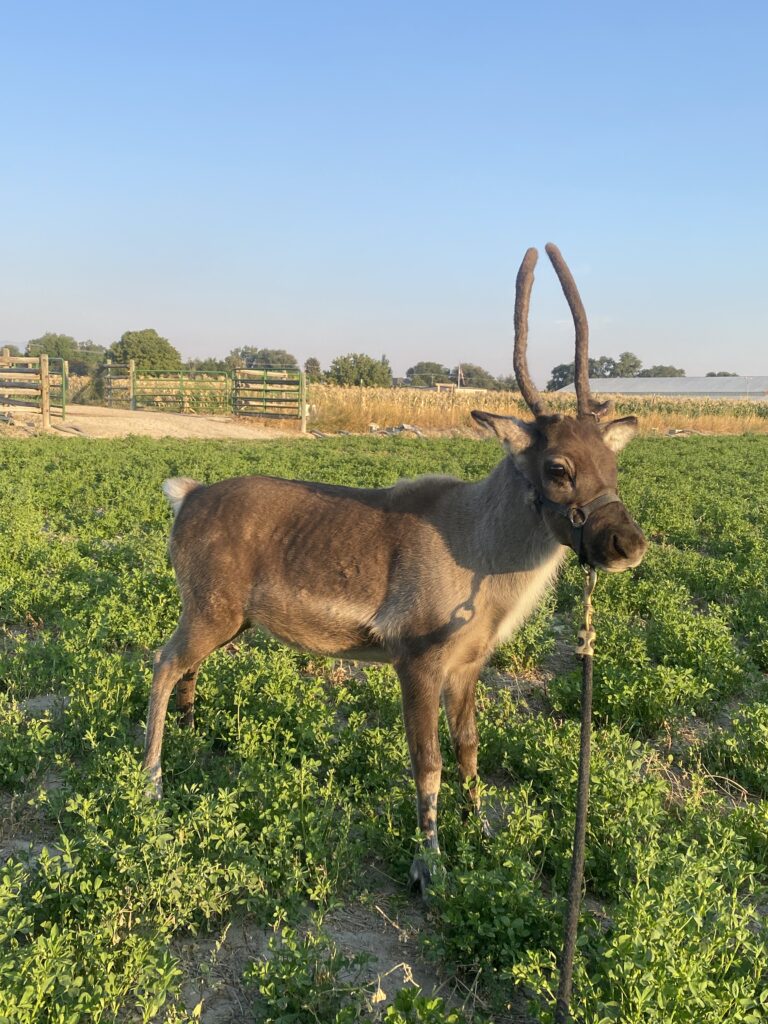 JINGLE
Jingle was born April 21, 2022. She She is super sweet and we LOVE her! Tinsel is her Mom and Frosty is her Dad (Unfortunately Frosty Passed away shortly after Jingle was weaned.) We are so grateful to have a piece of Frosty still on our Farm. Holly and Peppermint are her half sisters!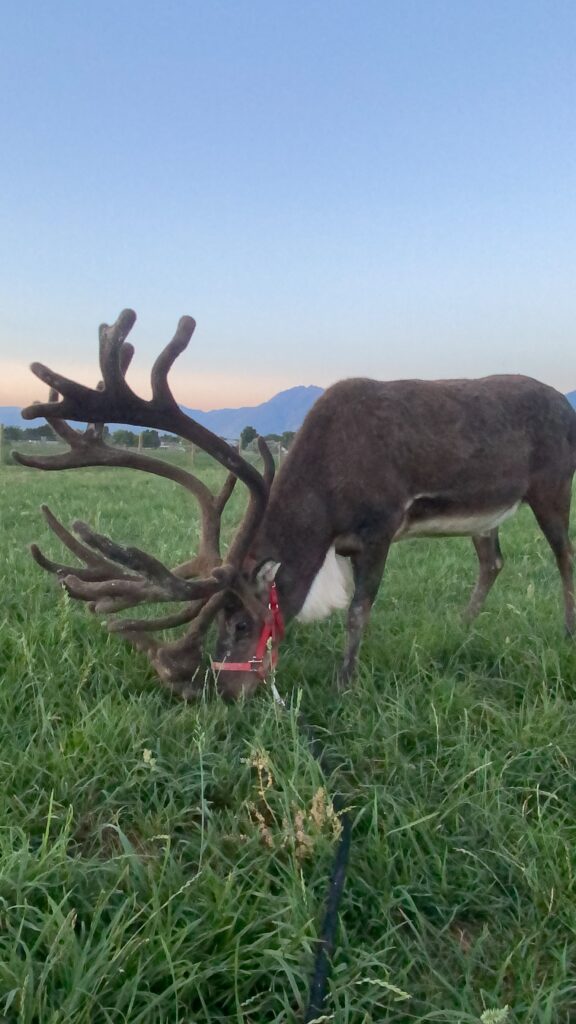 FROSTY
Frosty will be our Breeding Bull! We will breed Frosty to Mischief and Stormy Fall of 2020. He was born up in Alaska in the Spring of 2019 and should arrive to Utah Late August, 2020. Frosty is halter broke and doing amazing on a lead! So excited to see his future here at Utah Reindeer! (Frosty Photo Album)
---