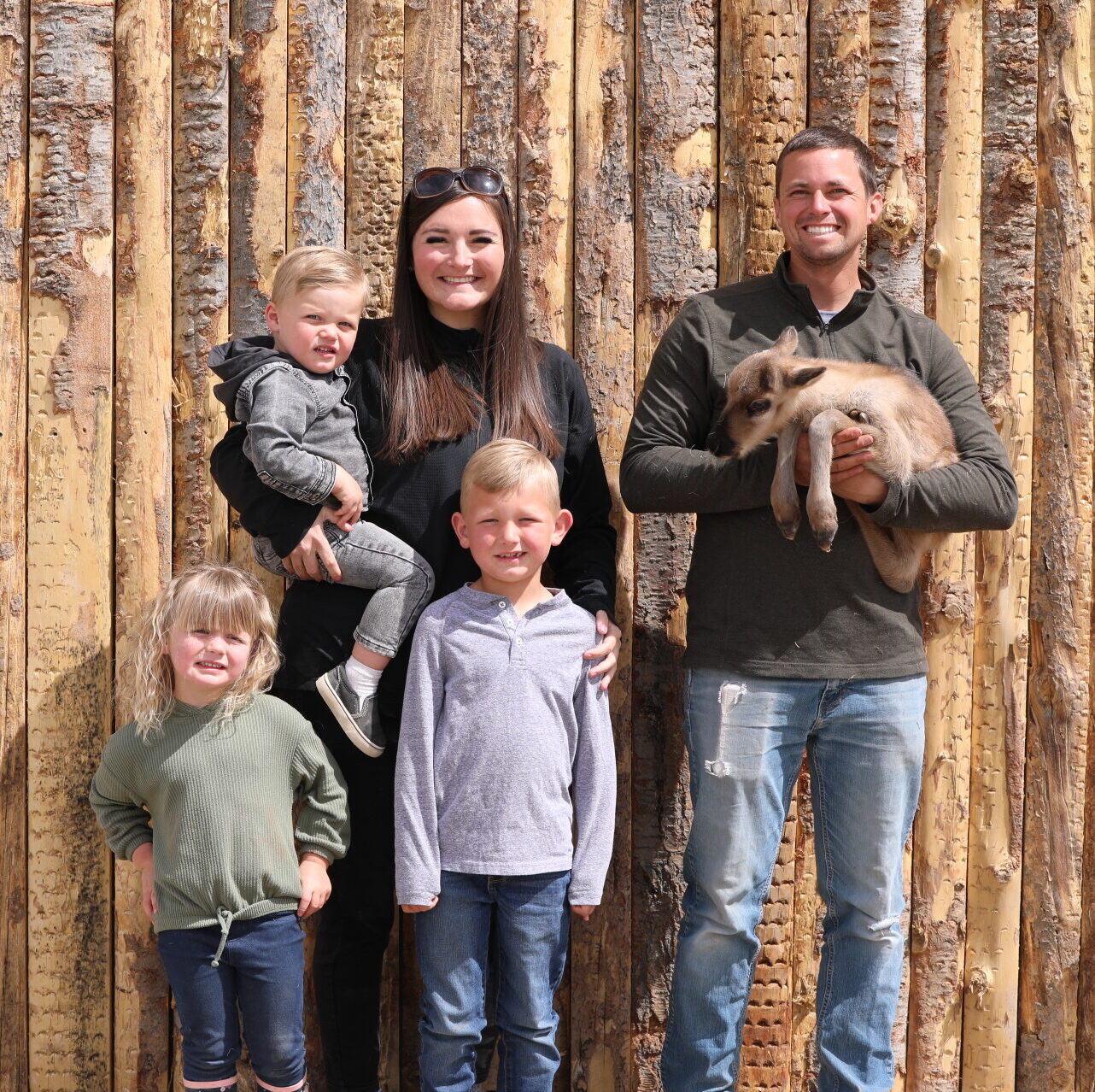 Utah Reindeer, LLC is owned and operated by Jeff & Emily Mabey! Jeff & Emily were married in August 2015. We love to spend time with our three kids, Dawson, Aubrey & Anders! Jeff grew up in South Jordan, UT on his Family's 4-Generation Family Farm. Emily was an avid horsewomen and has spent a lifetime in equestrian pursuits. At age 9 she began traveling the world for horse competitions and continued to show in the sport of Reining until Emily became pregnant with Dawson.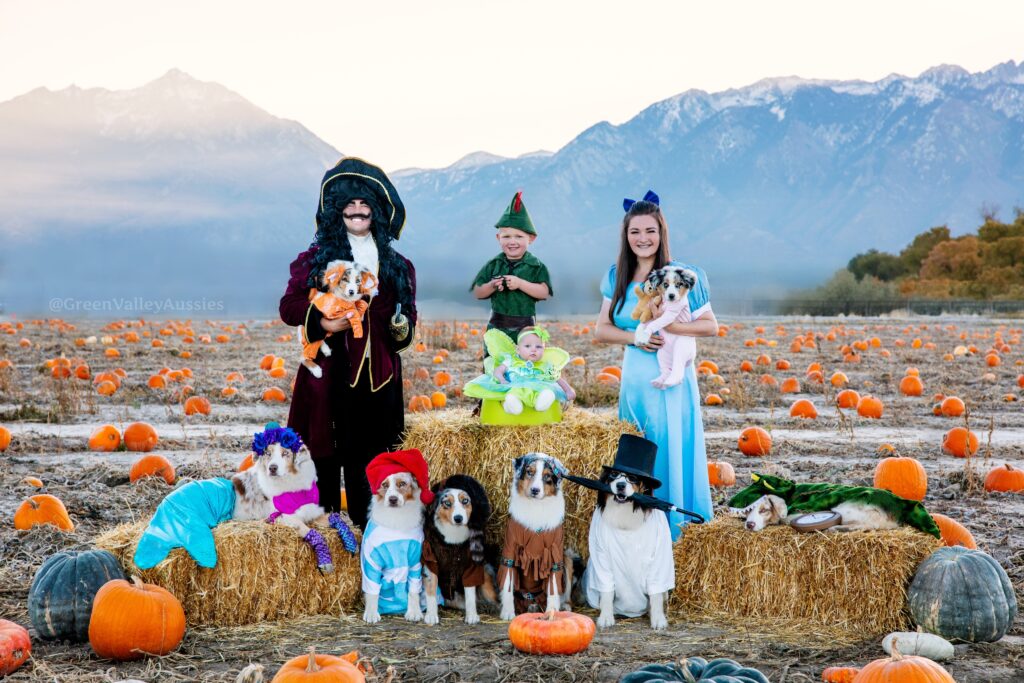 Jeff and Emily also raise Australian Shepherds (Green Valley Australian Shepherds) and love to spend time with their other animals: 3 Alpacas, Miniature Horses, Quarter Horses, and now Reindeer!
Jeff and Emily find themselves often looking at local classifieds for animals for sale. On November 22, 2019, Jeff was looking on KSL Classifieds and found some Fallow Deer for sale. He reached out to the sellers and was interested in learning more about having and owning fallow deer. He learned a lot from them and went to go look online for the permit for Fallow Deer here in Utah. Jeff found the application and realized it was the same application for Fallow Deer as Domesticated Caribou/Reindeer… Jeff began researching all he could about Reindeer.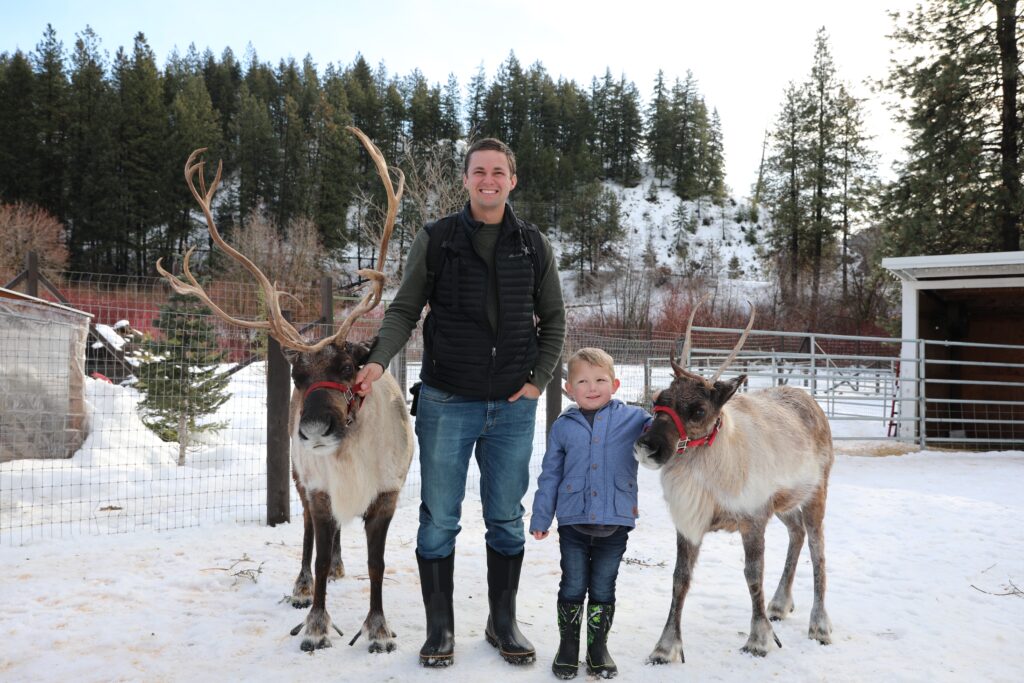 Jeff found many Reindeer Farms and found one that he wanted to visit! He read some books that other Reindeer owners/breeders encouraged him to read to learn more! He began Talking often with Leavenworth Reindeer Farm, in Washington, and they were very helpful in answering all of his questions. On January, 23, 2020, Jeff and Dawson flew up to Washington to go and visit Leavenworth Reindeer Farm. They spent two days in Washington and LOVED every second of it! The entire family quickly fell in love!